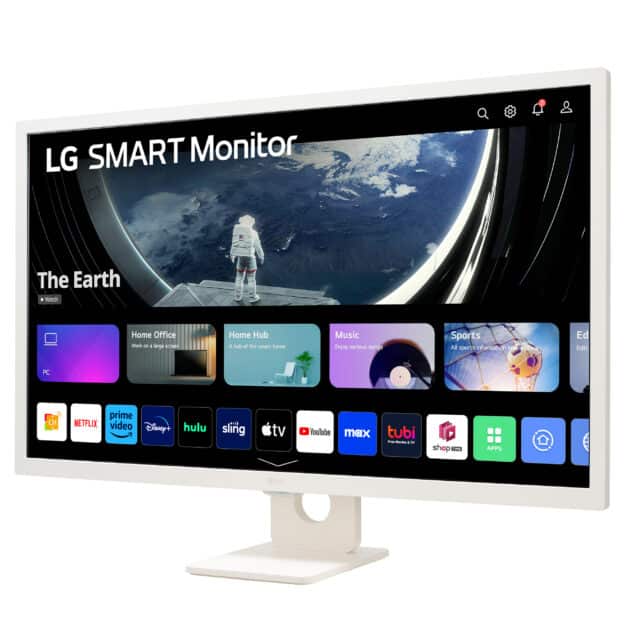 LG Electronics has officially launched its 2023 SMART Monitor lineup. The new additions, the 32SR50F and 27SR50F, are now available for purchase. The 2023 LG SMART Monitors, with sizes of 31.5 and 27 inches, are designed to enhance productivity. They integrate LG's latest webOS 23 platform, offering convenience for both remote work and entertainment streaming.
A notable feature of these 1080p monitors is their high-performance IPS displays, supporting HDR 10, which significantly improves the vibrancy and quality of images. This should prove beneficial for a range of activities, from participating in virtual meetings to general web browsing. The 27-inch model, with its 3-sided virtually borderless design, offers a sleek and minimalist aesthetic that appeals to contemporary tastes.
LG SMART Monitors run webOS 23. This platform provides easy access to various streaming applications and personalized viewing recommendations through the webOS Hub. The Home Board screen is another cool addition, offering personalized sports profiles and customizable sports service cards. This feature is tailored for sports enthusiasts, keeping them updated with their favorite leagues, upcoming games, and key statistics. It also features the LG Mood Music function, which acts as a personal DJ, creating playlists based on the user's musical preferences.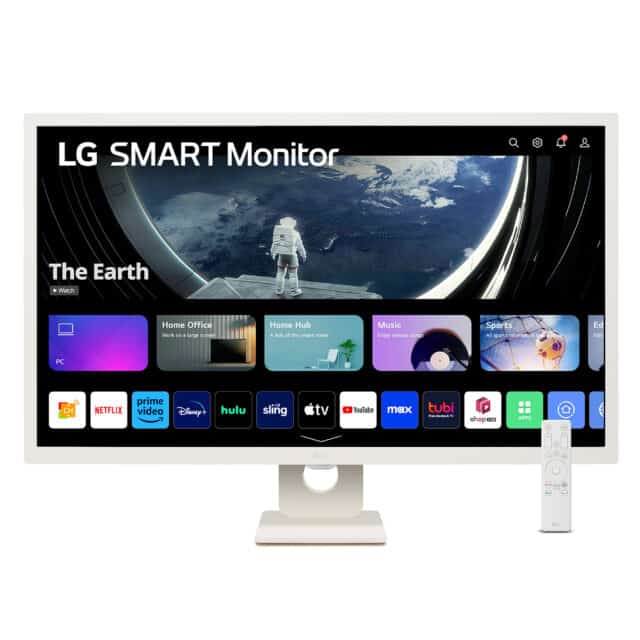 For those focused on productivity, the LG SMART Monitors are equipped with built-in LG Home Office software. This software supports various productivity programs, including Microsoft 365 and Google Calendar, enhancing the workflow efficiency. The monitors also facilitate content sharing from smart devices via AirPlay 2 and Miracast, negating the need for direct PC connection.
Additionally, these monitors serve as smart home hubs. They are compatible with LG's ThinQ Home Hub, allowing users to monitor and manage their IoT-compatible home appliances like refrigerators and washing machines. The integration with the ThinQ app extends the functionality of the monitors, transforming them into central control points for a connected home.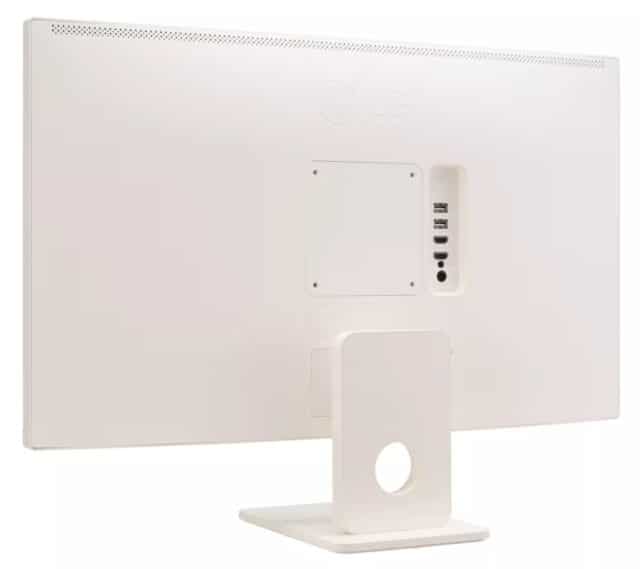 LG shares specifications below.
LG SMART Monitor (32SR50F)LG SMART Monitor (27SR50F)Size / ResolutionScreen Size31.5-inch27-inchResolutionFHD (1,920 x 1080)FHD (1,920 x 1080)GraphicPanelIPSIPSColor Gamut (Typ.)sRGB 99%NTSC 72%HDRHDR 10HDR10Refresh Rate /Response Time60Hz / 8ms60Hz / 14msInterfaceUSB Type-C–HDMI O (x2)O (x2) USB 2.0O (x2)O (x2)Wi-FiOOBluetoothOOSpeaker5W (x2)5W (x2)Smart Feature/ ServiceOSwebOS 23webOS 23Microsoft OfficeOOVoice AssistantLG ThinQ, AlexaLG ThinQ, AlexaMobile Casting/MirroringAirPlay 2 / ScreenShareAirPlay 2 / ScreenShareAccessoryHDMI / White Remote ControlHDMI / White Remote Control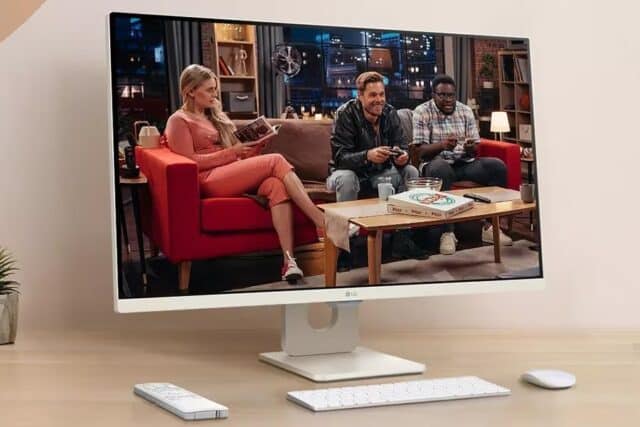 The 32SR50F can be purchased here for $229, while the 27SR50F can be had here for just $199. Both models come with a 1 Year Parts and Labor warranty.