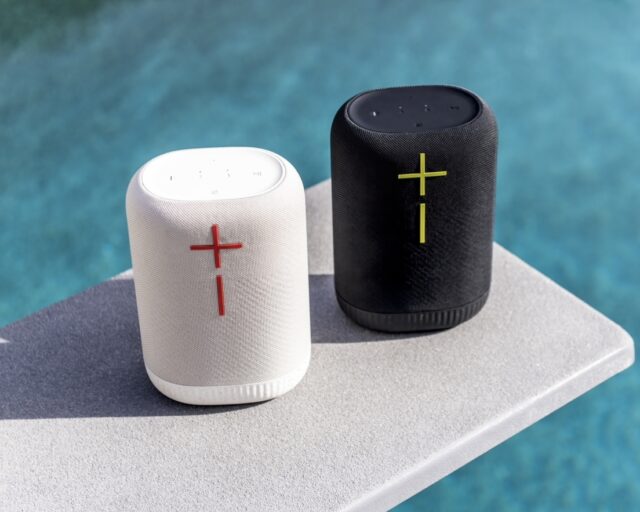 Ultimate Ears, the high-fidelity offspring of Logitech, is giving us yet another reason to jam out wherever we please with its newest release—the EPICBOOM portable Bluetooth speaker.
It's no secret that we're in the midst of an environmental crisis, and guess what? Ultimate Ears knows it too. The EPICBOOM isn't just about belting out crisp tunes; it's also about being good to Mother Earth. The speaker is crafted from 100 percent post-consumer recycled polyester fabric and a minimum of 59 percent post-consumer recycled plastic. "We design our products with our customers and their lifestyles in mind," says Jonah Staw, the General Manager of Ultimate Ears. Clearly, part of that lifestyle includes caring for the planet we call home.
It's not enough that EPICBOOM has a sleek, innovative oval design; this bad boy is all about bringing the noise—360 degrees of loud, bassy noise, to be precise. Want to take the party from the living room to the poolside? EPICBOOM has you covered. Its IP67 rating means it's waterproof, dustproof, and even floatable. The speaker's internal microphone adjusts the EQ as you transition from indoors to outdoors. Your playlist just got a whole lot more dynamic.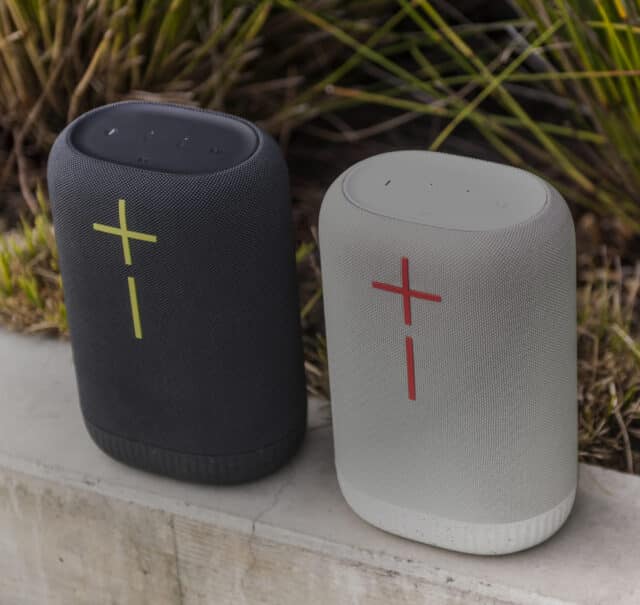 Don't be fooled by its modest dimensions. Measuring just 6.3 inches in length, 4.6 inches in width, and 9.4 inches in height, the EPICBOOM is incredibly portable. Despite its compact size, it packs a punch, weighing in at a sturdy 4.36 lbs (1.98 kg), which only adds to its robust feel.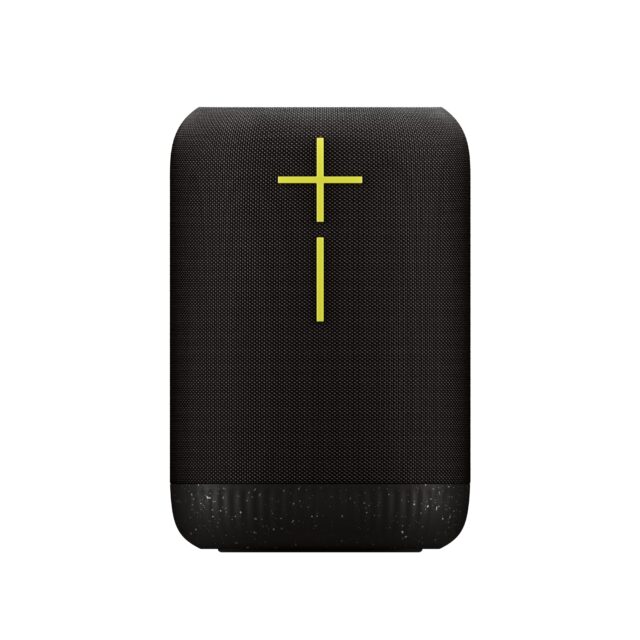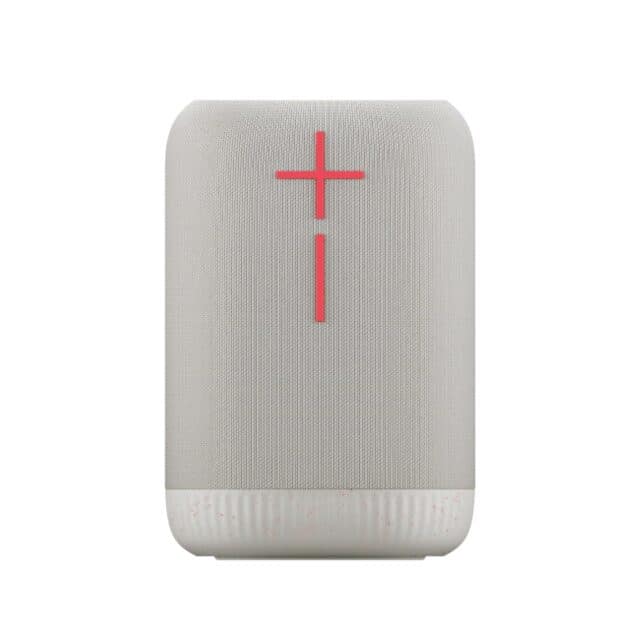 The device runs on Bluetooth 5.2, offering a phenomenal range of 180 feet—more than enough to keep the music going no matter where you wander in your home or yard. Under the hood, the EPICBOOM sports two 1.5-inch active mid-high frequency transducers and a 4.6-inch woofer. The result is a Maximum Sound Pressure Level (SPL) of up to 95 dBC when in outdoor mode, covering a frequency range from 50Hz to 20kHz.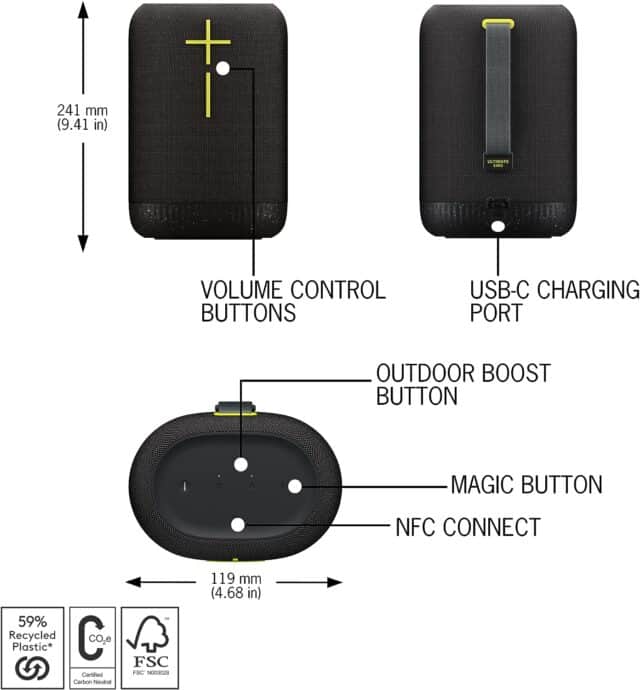 Coming in two chic colorways—Cotton White + Lipstick Red and Charcoal Black + Lime—the EPICBOOM isn't short on style or substance. With 17 hours of playtime and a Bluetooth range of 55 meters, your party won't stop until you say so. Tired of fumbling around with manuals? The one-touch NFC feature makes setting up a breeze.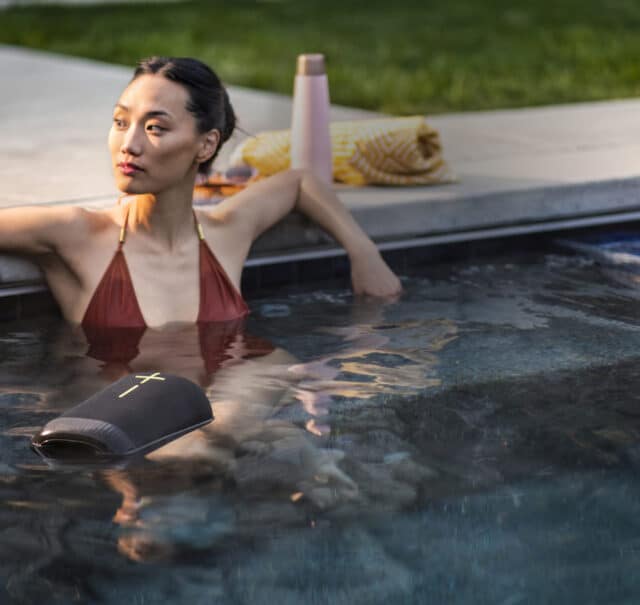 The updated BOOM app adds an extra layer of customization to your auditory experience. Whether you're into bass-boosted workouts or podcast-intense study sessions, there's a pre-set EQ for you. The Deep Relaxation mode is particularly nifty for those meditation mornings. Plus, the PartyUp feature lets you sync multiple Ultimate Ears speakers for an elevated musical extravaganza.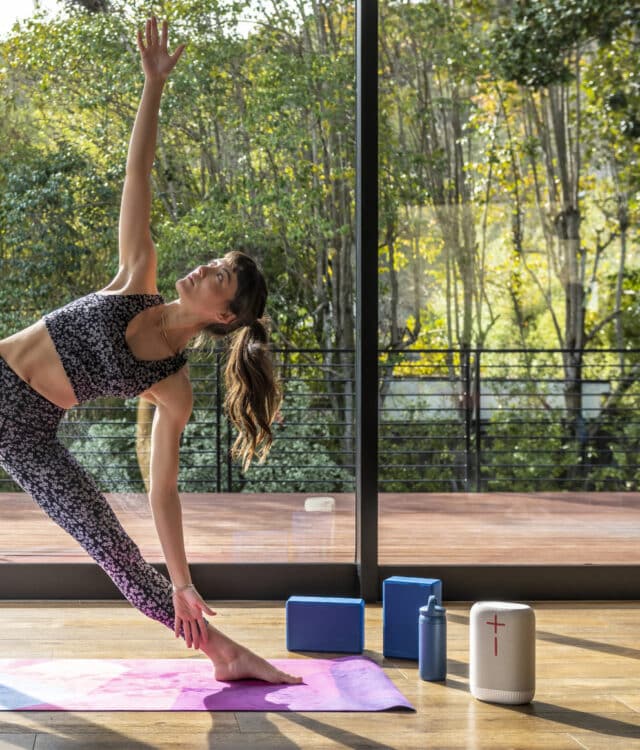 The EPICBOOM is available now for a cool $349.99. You can purchase it here immediately.
Please note: Some of the above links may be affiliate links, meaning we, or our writers, may receive payment if you purchase one of these items (or other items) after clicking on them.